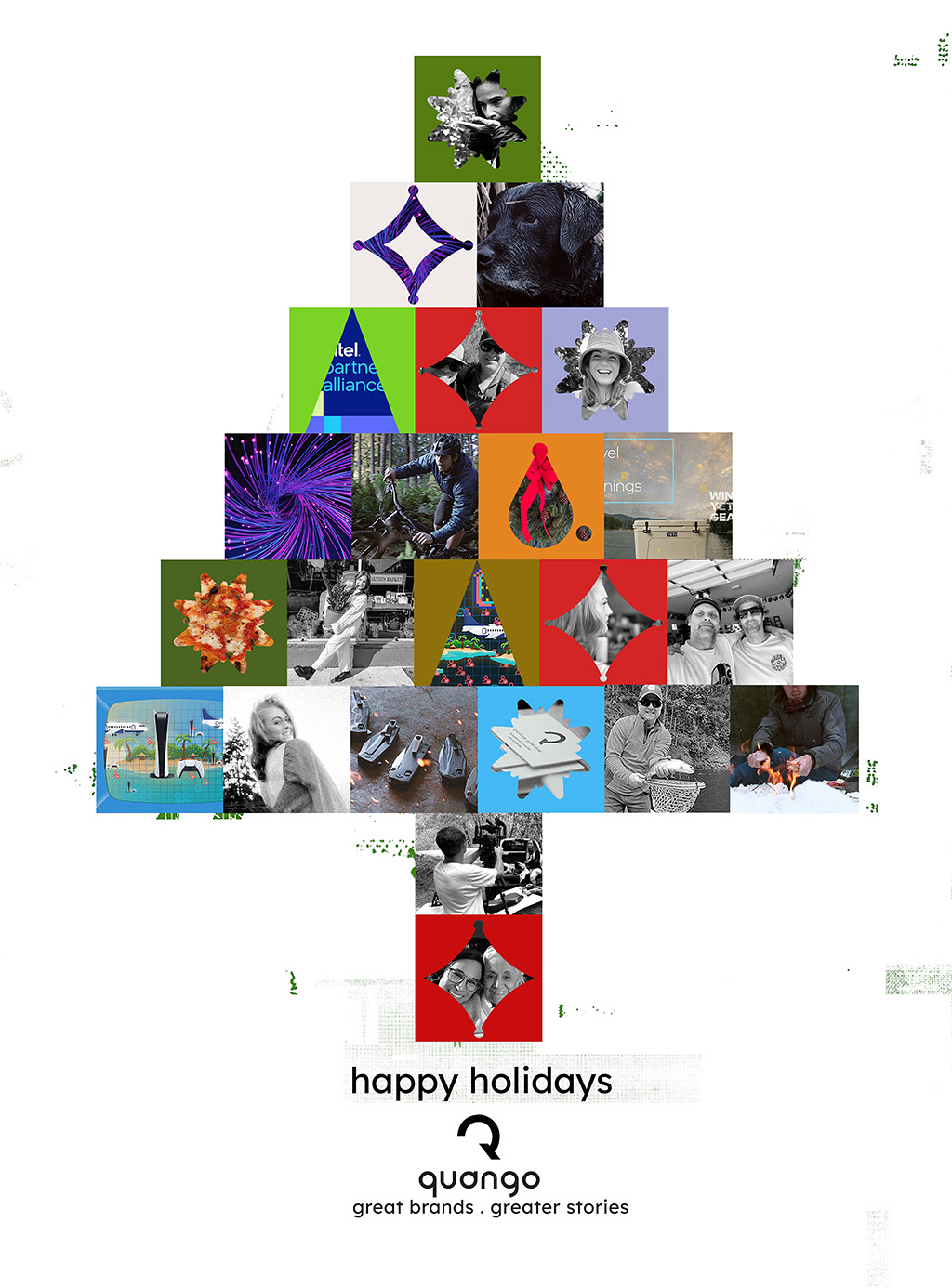 Cheers to the end of one year, and the beginning of another!
The Holiday season is upon us and the New Year is just weeks away!
As we reflect back on a year filled with its own joys, accomplishments, and unique set of challenges, we continue to be inspired by our partnerships and everything we've accomplished together this year.  We are grateful for your trust in our agency and our work as we partner with you in telling your brand's story.
In the spirit of holiday cheer and giving back, we are making a donation to the Oregon Food Bank, and are continually grateful for the opportunity to help serve our community and those in need.
From all of us here at Quango Agency,
However you choose to celebrate, we are wishing you a joy-filled Holiday Season and a happy end to your year! Wishing you all the best, we'll see you on the flip side!